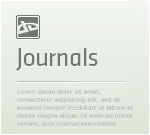 CONTEST - Designing Frenzy!Additionaly:
:bulletblack: Listen to the music here: http://www.youtube.com/watch?v=SuH2CdQDmlw
:bulletblack: Comment here if you're going to participate, and when you finish your design, post a link to it here in another comment.
:bulletblack: Any questions, send a note to :iconPHBC: or :iconLittleGreenPeach:, and we'll help you.

----------------------------------

ADDITIONAL PRIZES:

:bulletpink: Also, I can offer an icon as a prize for the 1st, 2nd and 3rd, wearing the designs.
               :bulletpink: 60 points for 1st place.